How to bypass Google SMS verification
1. Top up your balance
Top up your balance here with at least $2 to buy to order a phone number. An SMS verification for Google shouldn't cost more than $1.2.
Also, you may choose our free-of-charge SMS verification. If you're not ready to pay yet, be warned that these numbers are public, and anyone can access them.
2. Head to the Gmail register website and register the account using a phone number.
Head to the Gmail register website and complete the registration with your details until you see the phone verification tab. This is when our site will come in handy.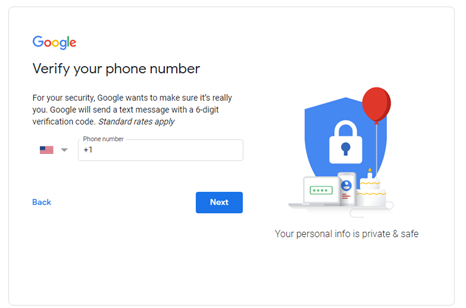 3. Choose your desired country and service
Choose your country, and please make sure to choose a country related to yours to avoid any problems after the process. Also, if you choose only the Google service, it will not work, as our website only receives codes related to the selected service.
If you choose the wrong service by mistake, you can delete it and get refunded by pressing the Refund button after ordering and getting your money back.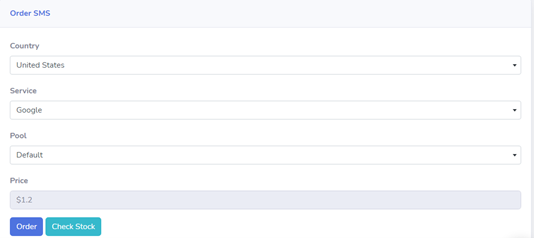 4. How to get a phone number for a Gmail SMS verification
Create an order through our order page; you will see a temporary number waiting for you to use.
Click on the phone number to instantly copy it, as you'll need it for the next step.

5. Creating the Gmail account
Fill in the number by pasting it in the phone number box and sending the SMS by clicking next.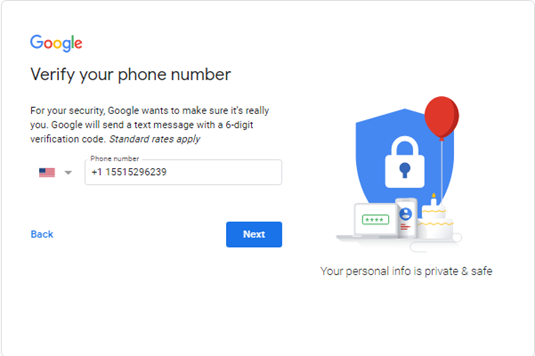 6. How to receive an SMS for a Gmail account
As soon as your SMS has been sent, it will be delivered in a few seconds from when it was requested! The site will automatically grab your SMS and display it to you in the code tab, save the code as you'll need this later.

7. Complete your registration
After verifying the account with the code you retrieved from the last step, you can complete the registration of your Gmail account with your details and enjoy your experience.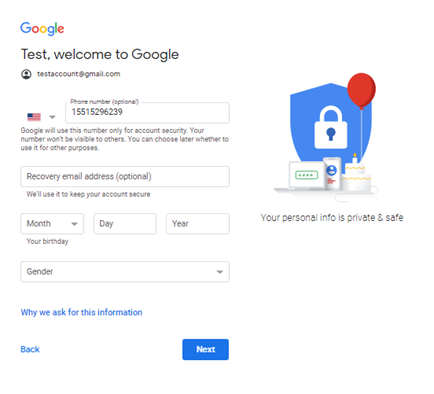 Need assistance, or are you unable to receive a code?
Feel free to contact us here, and we will assist you with your problem as soon as possible to provide you with the most satisfying experience possible.
Return to blog
About the author
SMSPool Admin
The owner of SMSPool.net, a site that originally started as a hobby but saw rapid expansion due to the high demand, loves anything technology related and loves writing about technology related articles.
Other interesting articles