How to get a Facebook SMS verification
What is Facebook?
Mark Zuckerberg founded the well-known social networking site Facebook in 2004. Facebook allows users to share images and videos, as well as message, comment, and like other people's posts to stay in touch with friends and family. Businesses can also build pages and run advertisements on the platform to reach their target market. Facebook is one of the most well-known social networking platforms in the world today with over 2.8 billion active users globally. The firm not only owns the primary Facebook platform but also other well-known social media applications like Instagram and WhatsApp.
Why should I not use my phone number for Facebook?
There are a few factors to think about if you decide against using your phone number for Facebook:
Privacy issues: Users must supply a phone number to Facebook to verify their accounts. However, if you provide Facebook with your phone number, it will be linked to your account and may one day be used to locate you. You might not want to give out your phone number if you're worried about privacy.

Security risks: Using your phone number as your Facebook login information increases the danger of account hacking. Your phone number may be used by hackers to reset passwords or get access to other accounts that are connected to your phone number if they manage to get hold of it.

Unsolicited calls and messages: By giving Facebook access to your phone number, you may put yourself at risk of receiving unsolicited calls and messages from other Facebook users.

Facebook's data history: Data sales by Facebook in the past: Facebook has a history of selling user data to outside businesses. Several high-profile data scandals involving the unauthorised acquisition and use of user data by outside businesses for targeted advertising and other uses have included Facebook in the past. Many users are still concerned about how their personal information is being used and shared, even if Facebook has taken steps to strengthen its data privacy practices. You may be able to restrict the amount of personal information Facebook has access to and the likelihood that your information may be shared with third parties without your agreement by choosing not to give Facebook your phone number.
Some users may decide to avoid using their phone number while setting up a Facebook account to reduce these potential risks. One such service is SMSPool. This can lessen the chance of illegal access to their account and preserve their privacy. It's crucial to remember, too, that a strong password and two-factor authentication can also help safeguard your Facebook account against security attacks.
Step-by-step tutorial on how to create a Facebook account:
Sure, here is a step-by-step tutorial on how to create a Facebook account using a phone number on mobile:
Open the Facebook app on your mobile device. If you don't have the app, you can download it from the App Store (for iOS devices) or Google Play Store (for Android devices).

Tap on "Create New Account" at the bottom of the screen.

Enter your first and last name in the appropriate fields.

Enter your mobile phone number in the "Mobile number or email address" field.
You can get a free Facebook SMS verification from SMSPool. The paid phone numbers work the best. If you don't know how to get a paid phone number; please read our guide on how to get a paid SMS verification below.

Getting a phone number for Facebook.
Go to SMSPool.com make an account and locate the 'Order' button under the 'Main' category in the menu on the left hand side.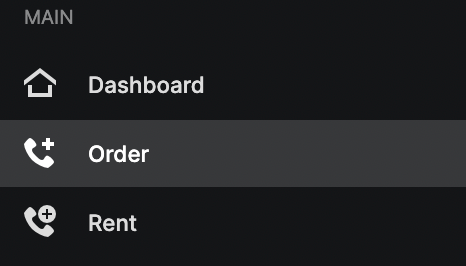 The left table is where you order your phone number. Select your desired phone number location, for the tutorial we will be using a UK number. After this, underneath 'Stock', look up Facebook. After selecting both, click 'Quick Purchase' at the bottom.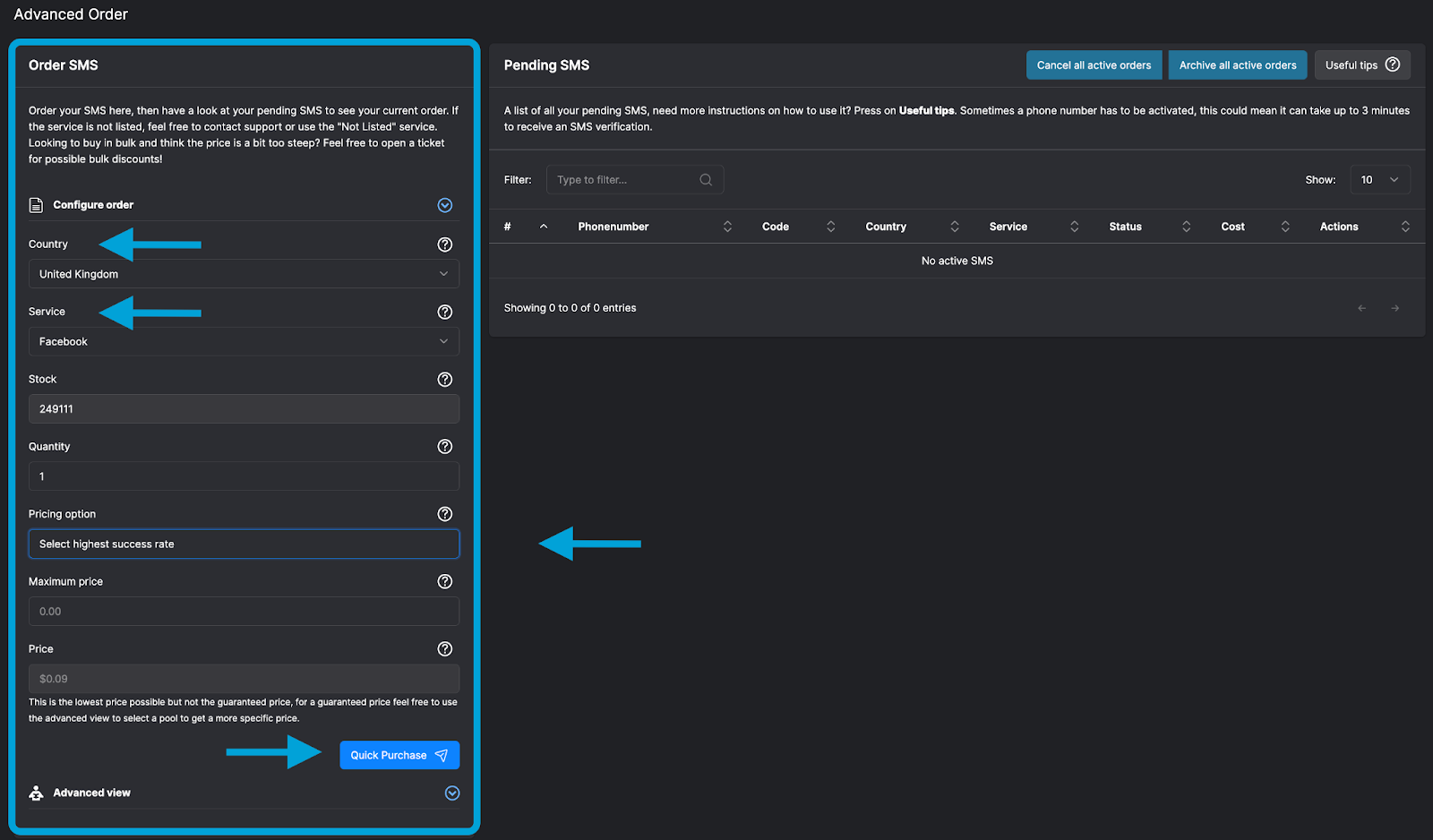 After ordering your number, it should pop up under 'Pending SMS'

Enter the phone number on Facebook and click the 'Next' button.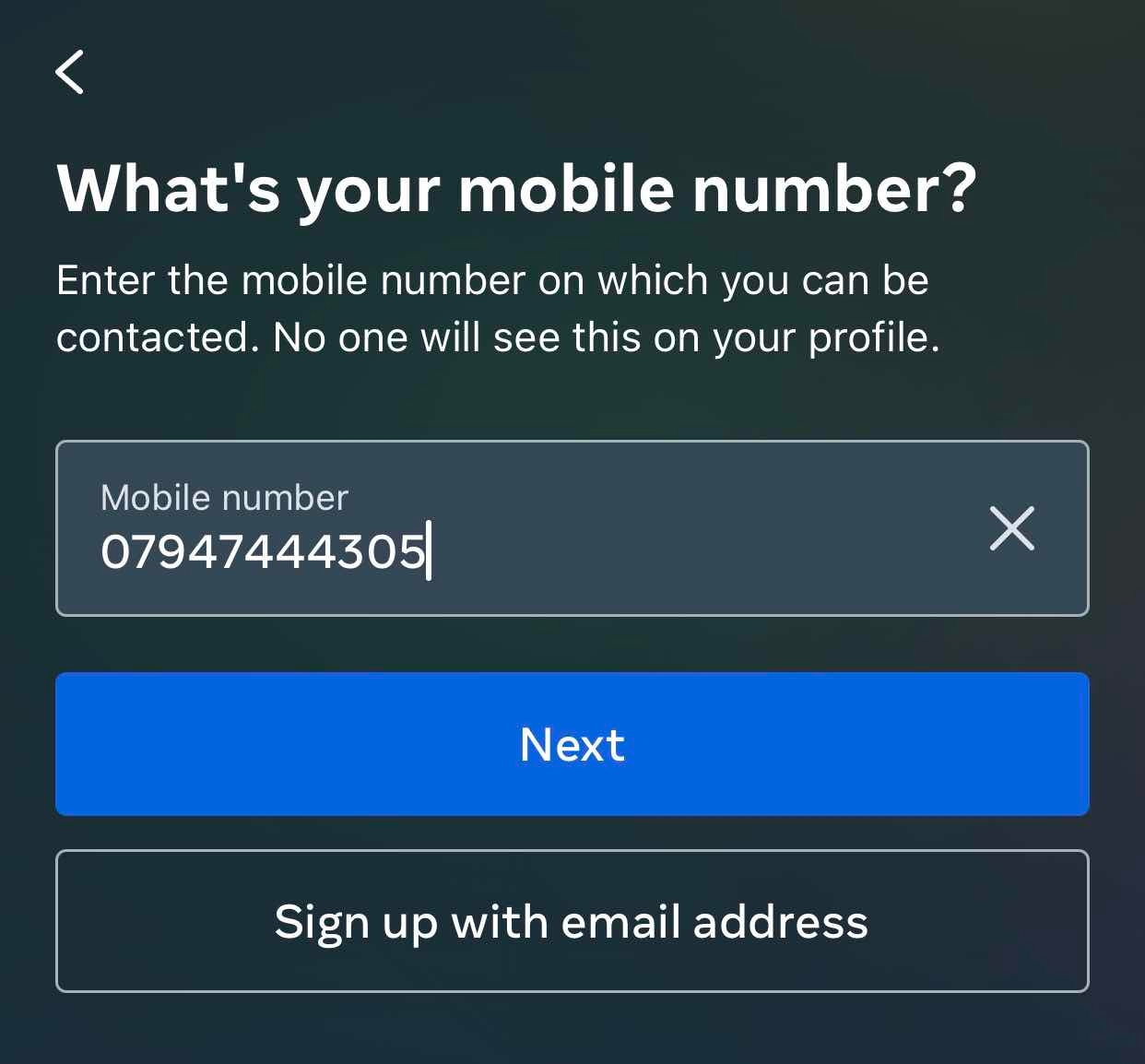 After clicking the 'Send code' button, it should prompt you to enter a verification code. Looking back to SMSPool, the status of the order should say 'Completed' and under 'Code' the verification code for Facebook should be there.

Enter the verification code on Facebook, and click next. That should be it!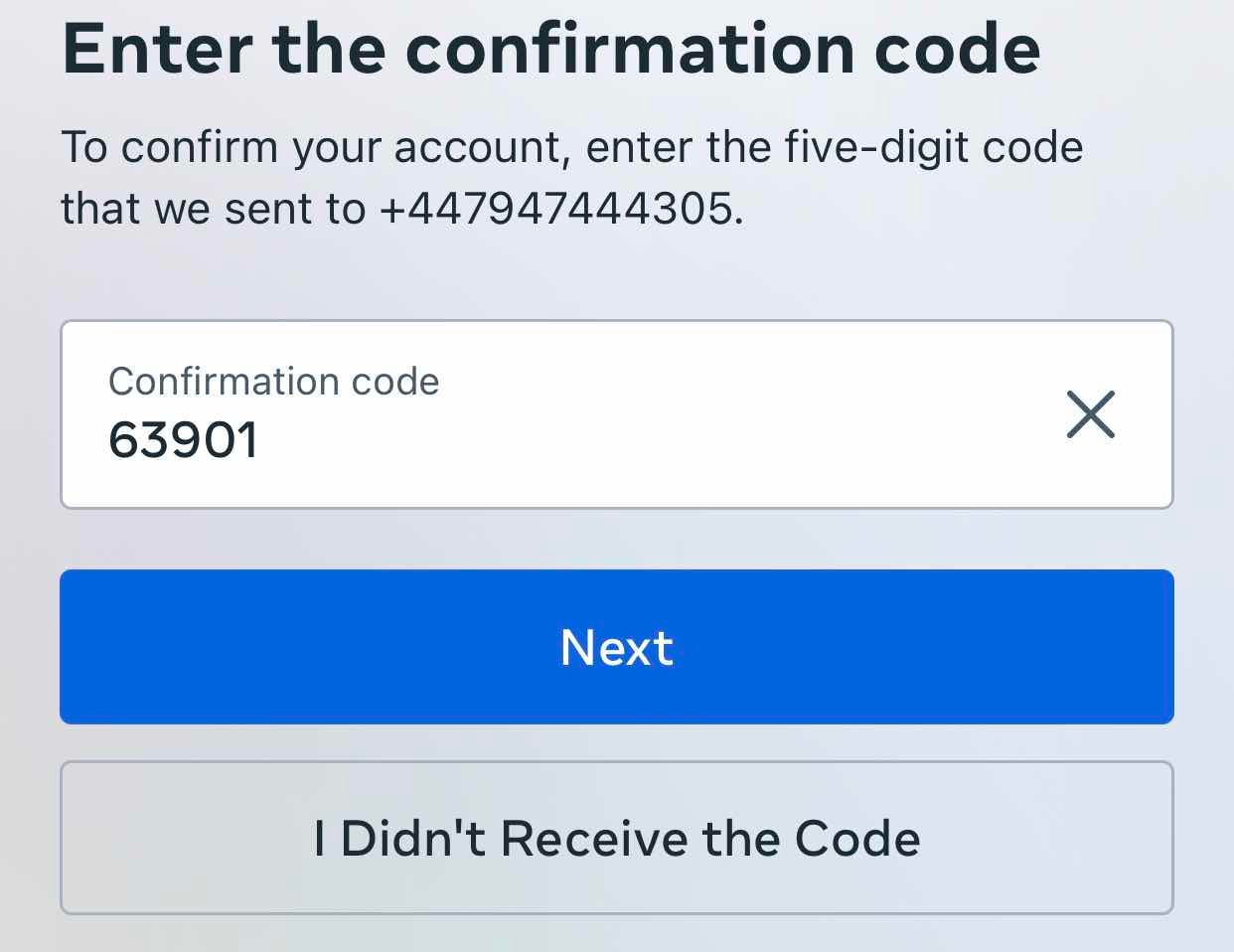 Once your account is verified, you'll be prompted to add a profile picture and fill out additional information about yourself.

Finally, you can start using Facebook by searching for friends, joining groups, and sharing posts.
That's it! You've successfully created a Facebook account using your SMSPool phone number.
Why didn't I receive a SMS verification?
If your device/IP is reported for creating too many accounts, try another device or IP.

For spam, either the IP or you have been ghost banned.

The phone number is unrelated to where you live; for instance, a Russian phone number has a lower likelihood of working in the US than a US phone number.
To conclude
The process of setting up a Facebook account with a phone number is quick and simple, but it's necessary to take into account the possible privacy and security hazards. Using a third-party SMS verification service like SMSpool is a wonderful way to help reduce these dangers. To safeguard your private information and stop unauthorised access to your accounts, SMSpool provides dependable and safe SMS verification services. Your phone number and other personal information are safe when you use SMSpool, giving you peace of mind. So, take into account using SMSpool for SMS verification if you're looking for a safe and secure solution to register a Facebook account using a phone number.
Return to blog
About the author
SMSPool Admin
The owner of SMSPool.net, a site that originally started as a hobby but saw rapid expansion due to the high demand, loves anything technology related and loves writing about technology related articles.
Other interesting articles