How to register on Plenty Of Fish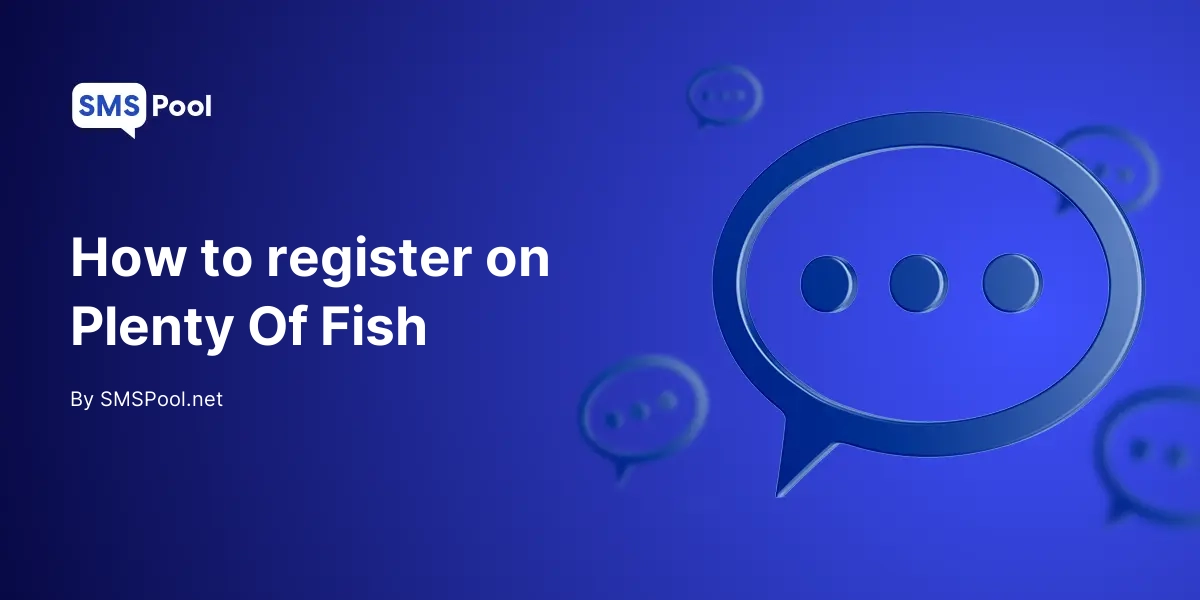 Online dating service Plenty of Fish (POF) was launched in 2003. With more than 150 million people who have joined, it is one of the most popular dating sites worldwide. Both free and paid subscription services are available on POF, with the latter granting access to extra features like first-place search results positioning, expanded profiles, and the capacity to view who has viewed your profile. The POF messaging system allows users to establish profiles, search for other users based on various parameters, and message prospective matches. POF also has a mobile app for those who favor using the service on their mobile devices.

Why should I not use my phone number for Plenty Of Fish?
It is not advisable to create a Plenty of Fish (POF) account using your phone number for several reasons:
Privacy: Giving out your phone number to complete strangers online puts you at risk for identity theft, harassment, and another unwelcome contact. Your personal information could be accessed by someone using your phone number or maliciously.

Security: POF's messaging system enables users to communicate without disclosing their personal contact information. Using the messaging system, you can keep some anonymity and confine your chats to the POF platform.

Spam: When you give up your phone number online, you risk getting spam calls or messages from telemarketers or con artists. You may prevent this unwanted contact by using the messaging feature on POF.
Therefore, when using online dating services like POF, it's important to exercise caution and keep your personal information private.
Step-by-step tutorial on how to create a Plenty Of Fish account:
For desktop users:
Open your web browser and go to www.pof.com.

Click on the "Sign Up" button at the homepage's top right corner.

You will be redirected to the registration page.
For mobile users:
Download and open the Plenty of Fish app on your mobile device.

Tap the "Create Account" button on the screen's bottom.

Fill in the required information to create your account, including your gender, birth date, and country.

Next, enter a username and password for your account. Make sure to choose a strong password that you can remember

To verify your account, you will be prompted to receive SMS verification. This is where SMSPool comes into play.
You can get a free Plenty Of Fish SMS verification from SMSPool. The paid phone numbers work the best. If you don't know how to get a paid phone number, please read our guide on how to get a paid SMS verification below.
Getting a phone number for Plenty Of Fish.
Go to SMSPool.com make an account and locate the 'Order' button under the 'Main' category in the menu on the left-hand side.
The left table is where you order your phone number. Select your desired phone number location; we will use a UK number for the tutorial. After this, underneath 'Stock', look up Plenty Of Fish. After selecting both, click 'Quick Purchase' at the bottom.
After ordering your number, it should pop up under 'Pending SMS'
Enter the phone number on Plenty Of Fish and click the send code.
After clicking the 'Send code' button, it should prompt you to enter a verification code. Looking back to SMSPool, the order status should say 'Completed'; under 'Code', the verification code for Plenty Of Fish should be there.
Enter the verification code on Plenty Of Fish, and click next. That should be it!
4. Once your account is verified, you can add more information to your profile, such as photos and a description of yourself.
5. You can now start browsing other user profiles and connecting with others on POF.
To conclude
Around 150 million people have signed up for Plenty of Fish (POF), a well-known online dating service offering free and paid subscription services with features including chat and profile viewing. Using caution and protecting your privacy is crucial when setting up a POF account. Hence, due to privacy, security, and spam issues, it is not advised to utilize your phone number to create a POF account. Use SMSPool, a service that offers temporary phone numbers for verification needs, to receive a verification code for your POF account. Making a POF account is simple and secure with SMSPool's assistance.
Return to blog
About the author
SMSPool Admin
The owner of SMSPool.net, a site that originally started as a hobby but saw rapid expansion due to the high demand, loves anything technology related and loves writing about technology related articles.
Other interesting articles