How to enable 2FA for your SMSPool account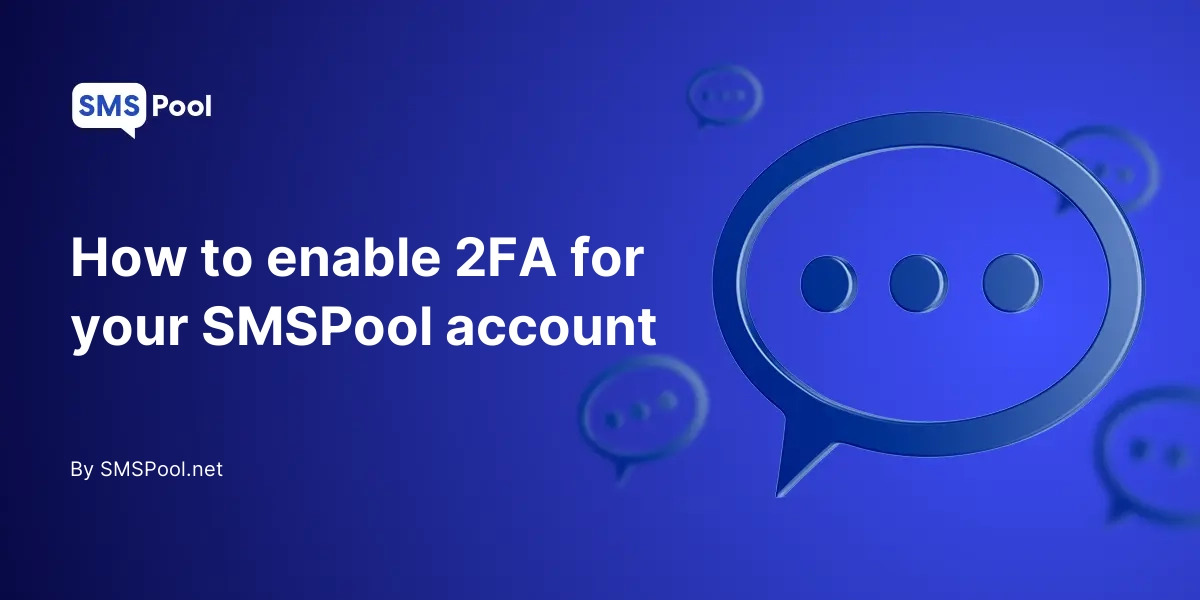 In this guide we will be explaining how to add 2FA to your account in case there are unwanted logins, we recommend adding 2FA to your account as an extra layer of security.
In case you don't have a 2FA app yet, we can recommend the following apps:
1. Click the Cog icon on the top right of your SMSPool dashboard. Or visit the URL below:
https://www.smspool.net/my/settings

2.
Click Account Settings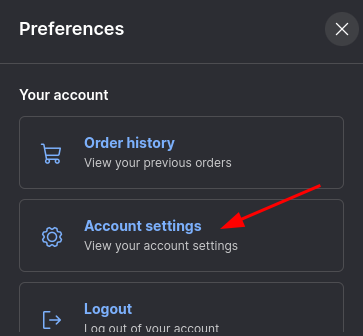 3. Scroll down to the bottom of the page and click the Enable 2FA button

4. Scan the QR code or copy the secret into your Two-Factor-Authentication app (2FA)
Use any 2FA app you prefer such as Aegis, or even Authy (beware of cloud back-ups)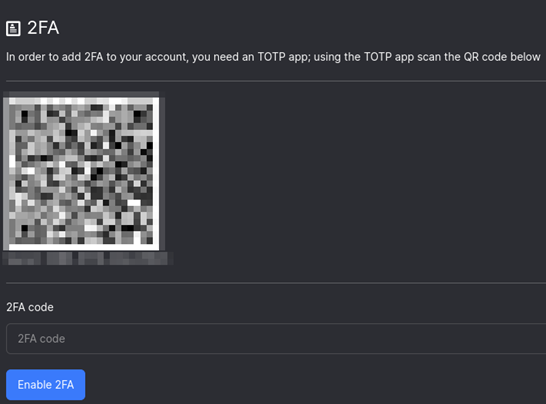 5. Copy the code from your Two-Factor-Authentication App and input it into SMSPool
This is required to validate that the scan was successful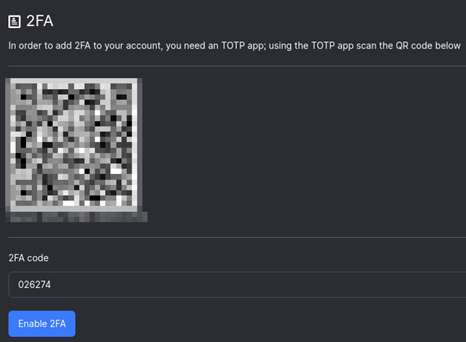 6. Once enabled you should get a green bar showing up on your screen that says 2FA has been added successfully; make sure you safely store the recovery code our site gives you.
We cannot recover your account without the recovery code.

Congratulations, you have successfully added 2FA, and your account is now extra secure.
Return to blog
About the author
SMSPool Admin
The owner of SMSPool.net, a site that originally started as a hobby but saw rapid expansion due to the high demand, loves anything technology related and loves writing about technology related articles.
Other interesting articles
This guide provides a step-by-step tutorial on creating an Airbnb account using our Airbnb SMS verification service.
By Admin
2023-05-28 16:18:56
How to register a Yahoo e-mail account without a phone number by using our Yahoo SMS verification
By Admin
2023-05-28 16:21:09
Frequently asked questions for SMSPool, you will find useful advice and things you should know before using SMSPool.
By Admin
2022-02-18 16:21:10
Looking for a Google sms verification bypass? In this guide we will teach you a step-to-step guide on how to bypass the Google SMS verification.
By Admin
2021-12-20 17:20:29
This guide will explain how to register on Hinge without needing a phone number, including tips and tricks to make your registration as smooth as possible.
By Admin
2023-03-16 21:04:23
Why is Discord not sending me an SMS verification code? We have the guide for you to make sure you receive a Discord SMS verification code.
By Admin
2022-03-03 12:50:09
This guide will show you how to register a CashApp account without a phone number
By Admin
2023-03-24 13:14:51