Tips for getting your SMS verifications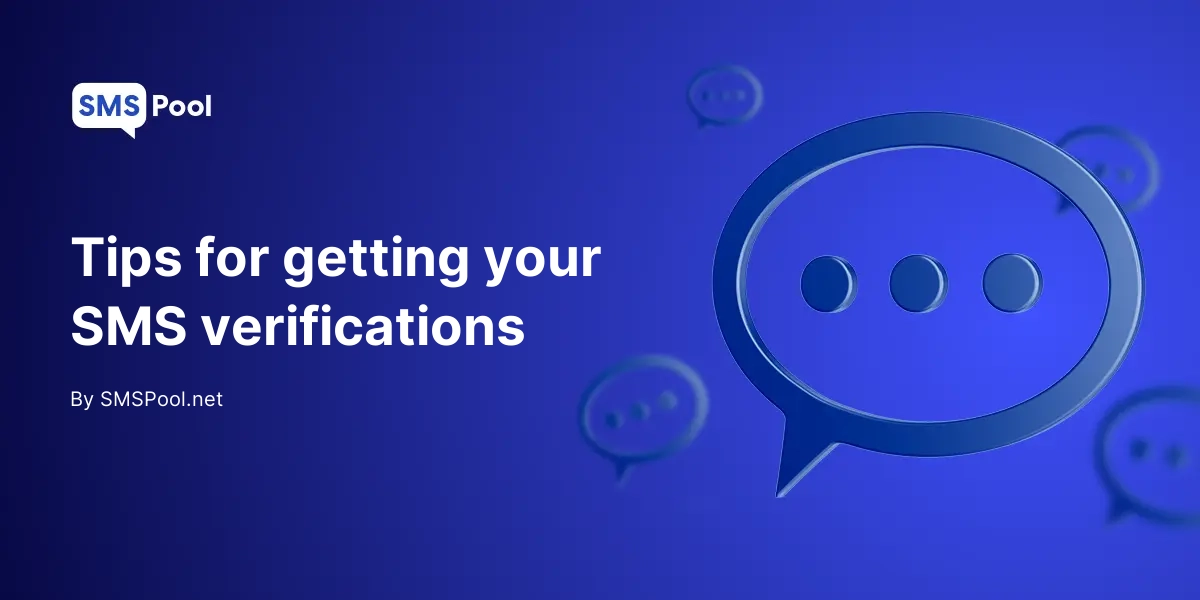 Why am I not getting my SMS verification?
I am writing this article due to many common questions on why some people are not getting an SMS. Not receiving an SMS verification could have many reasons, but I will explain the most common reasons and how to solve them in this article. I hope this article provides more insight into SMS verification. If you're still not receiving any SMS, we suggest contacting SMSPool support to receive more personalized assistance.
A banned IP, most commonly caused by VPNs
Many services ban IPs and disallow VPNs on their platform. They wouldn't tell you directly whether your IP is banned or not. It is extremely hard to know whether your IP is banned or not; usually, when an IP is banned, they do not send any, SMSes but the first thing I would try is to switch your IP to either completely disabling your VPN or getting a residential IP or VPN.
A banned device
Many services also ban your device; this usually happens to mobile services such as Tinder or dating apps. A device ban means that your device (mobile phone, for example) has been banned and cannot register any more accounts. Being device banned can usually be fixed by using an emulator instead or a browser if the app supports it.
Invalid country
Some services also will not allow you to receive an SMS verification if the rented number is not located in the location of your IP. For example: if your IP is in the United Kingdom, it is recommended to use a phone number located in the United Kingdom. If this still does not work, I recommend using the US instead.
I hope this article has informed you how to maximize the potential of your SMS verifications; if you still cannot receive an SMS activation, we wholeheartedly welcome you to contact our support as we are always ready to help.
Return to blog
About the author
SMSPool Admin
The owner of SMSPool.net, a site that originally started as a hobby but saw rapid expansion due to the high demand, loves anything technology related and loves writing about technology related articles.
Other interesting articles